OEDA serves an eight county area of Northwest Oklahoma and the panhandle region. The counites served are: Beaver, Cimarron, Dewey, Ellis, Harper, Texas, Woods and Woodward.
The OEDA CEDS provides a cooperative framework for economic development coordination and planning as well as the following:
An analysis of economic and community development problems and opportunities that incorporate relevant material from other government sponsored and supported plans;
A background and history of the economic development situation of the area, with a discussion of the economy, including geography, population, labor force, resources and the environment;
A discussion of community participation in the planning efforts;
A section setting forth goals and objectives for taking advantage of opportunities and solving the economic development problems of the area serviced;
A plan of action, including suggested projects to implement objectives and goals set forth in the CEDS.
The development and maintenance of the CEDS is required to qualify for U.S. Economic Development Administration (EDA) assistance under the public works, economic adjustment and planning programs, and is a prerequisite for designation by the EDA.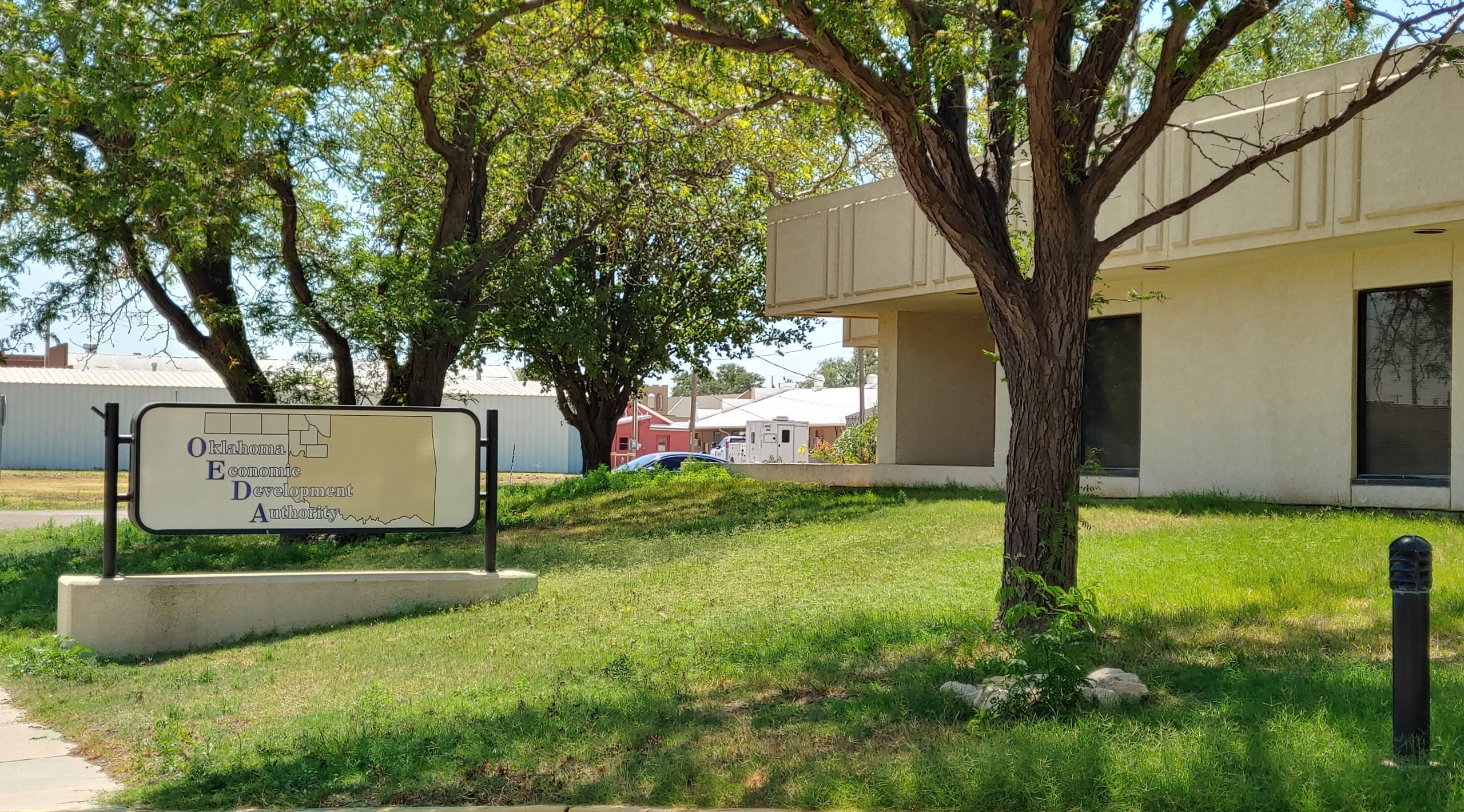 OEDA serves a population that hovers around 69,000 citizens. Many towns within the OEDA service area have a population of less than a 1,000. The counties with the highest population are Texas and Woodward. Cimarron County has the smallest population out of all 77 counties in Oklahoma.
The OEDA district covers 11,545 square miles. The area ranges from flat plains to the highest point in Oklahoma.
The OEDA district has a diverse landscape. Nature and outdoor recreation enthusiasts can experience salt flats along the Cimarron River, hiking trails in Black Mesa, sand dunes in Beaver and Woods Counties, and bat tours in the Alabaster Caverns in Woodward County.
The OEDA area is in a semi-arid climate, which is between desert climates and humid climates. The district has warm to hot summers and cold winters. The district experiences several different types of natural disasters.
The economy of the OEDA area has been dependent upon agriculture, oil and gas productions and government services. State and local governments are the highest employers followed closely by farming employment.